Hello, and thanks for visiting our website!! Here are some frequently asked questions about the band.
What is "Ennis Czech Boys"? -The Ennis Czech Boys are a Traditional Polka Band from Ennis, TX.
What kind of music do the Ennis Czech Boys play? - If you come to a show of ours, you can expect to hear Polka, Waltz, & Country music. We really try and play what the audience/dancers want to hear, so every show is a little different. We've been known to throw some Rock N' Roll in the mix!
Do you have CDs? - Yes, if you go to our "Discography" Page above, you will see that we have produced 5 CDs. Our most recent CD "Cheers to 10 Years" is our anniversary album helping to celebrate our 10 years together as a band!!
What events do the Ennis Czech Boys play? - We can play just about any event that is requested. We have played at Festivals(German, Czech, Cajun), Wedding Receptions, Parades, Private Parties (Birthday, Anniversary, Benefits), etc.
Where can I see y'all play next? - Please clink on our "Schedule" tab above and find out where we will performing next.
Who can I contact for booking or more information? - Trey Sylvester takes care of bookings, general PR work, and online merchandise. You can go to our "Contact Us" page and fill out the info and a direct email will be sent to him.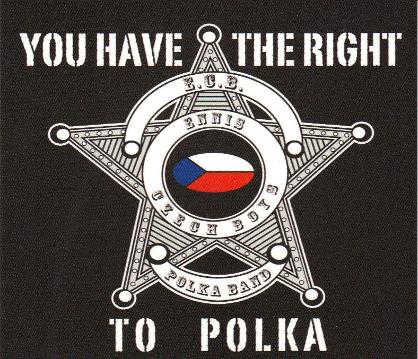 "Congratulations to the Ennis Czech Boys for being recognized for their outstanding contributions to the polka field in 2012 by 247 PolkaHeaven.com:
BEST POLKA VARIETY DUTCHMEN STYLE CD -- You Have The Right To Polka!"
Thank you to all who voted and especially to www.247polkaheaven.com !!!